Giving Back the Wine Way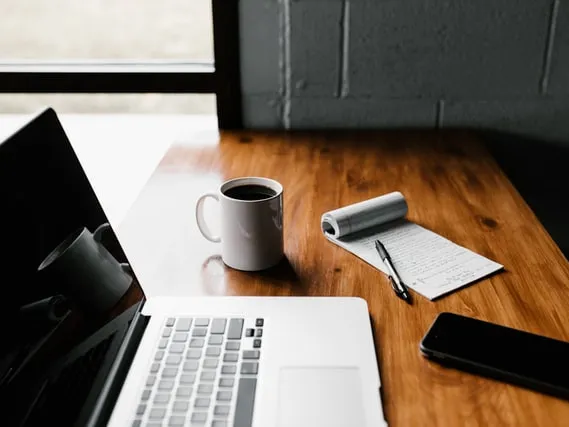 One of my dearest friends has been blessed with a beautiful little girl who has a different way of learning. Because of this, she requires a special school, and in great thanks to many, many dedicated individuals, she is able to send her daughter to the Frankie Lemmon School in Raleigh, North Carolina.
Ironically, the Frankie Lemmon School has an extraordinary fundraiser every year called the Triangle Wine Experience.
In an effort to give back to a friend who has given me so much, I contacted Ashley Christensen, chef and owner of AC Restaurants, who also serves on the board of Frankie Lemmon.
She graciously invited me to be a part of a donation item called the Twelve Roses, a night of food and wine consisting of five female chefs from New Orleans, Nashville, New York and of course, North Carolina, five California winemakers and two female sommeliers. The event would take place at Eliza and Brian Olander's home on a Saturday evening where wine and food would come together to make a magical evening of eating, drinking and being merry. All proceeds from the auction item would go to the Frankie Lemmon School.
I couldn't think of a better or more exciting way of becoming involved. Thank you, Ashley, for allowing me the opportunity.
I invited my friend Laura Maniec, Master Sommelier and owner of Cork Buzz in Manhattan, to join in the fun. She graciously accepted, and I made plans to pick her up at RDU International on Saturday at 1:05 p.m.
I haven't seen Laura in two years, and I couldn't have been more grateful for her donation of time, talents and flight fare to come to Raleigh to complete the wine and dining package. An old friend completely giving of her time to help an old friend out–isn't that the way it should always be?
Because we didn't have to be at Eliza and Brian's until 6:30 p.m., we had plenty of time to spare.
Wanting to check out Joule Coffee, one of Ashley's newest restaurants, we made our way downtown to meet up with one of the most extraordinary people in the business, Matt Fern, General Manager of the AC Group.
Some of the greatest moments of my career are when I get to learn from other people in the industry. Visiting with Matt and Laura for the remainder of the afternoon (with a cameo appearance from Vivian Howard of Chef and the Farmer) was some of the best coffee and wine time I have enjoyed in my lifetime. Just sitting down and hearing about what we can do as restaurant professionals to improve upon ourselves was not only therapeutic but vital at the same time. Three hours felt more like 15 minutes, and before I knew it, Laura and I were madly rushing to get dressed for the night of fun.
As most of you readers know, nothing makes me more excited than wine and food, expect my children and husband, of course. This night proved to be especially exciting because of the people involved on every level.
Eliza and Brian's home and cellar were awe-inducing. The winemakers were not only powerhouses, but lovely, fun, gracious people. Pam Starr of Crocker & Starr, Jenn Porembski of Zeitgeist, Martha McClellan of Levy & McClellan, Julie Martinelli of Martinelli and Helen Keplinger of Keplinger proved to be inspiring and amazing speakers who donated mind blowing wines.
And, of course there were the chefs. Ashley, Vivian, Andrea Reusing of Lantern in Chapel Hill, Alex Raij of Txikito in New York, Lisa Donovan of Husk in Nashville and Rebecca Wilcomb of Herbsaint in New Orleans lovingly made some of the most delicious food that paired incredibly well with the wines. For a recap of the dinner, see end of blog.
The night was magical, to quote Martha McClellan, and I don't really know if there are more gracious hosts than Eliza and Brian. They so generously opened up their home to all of us, and the energy just felt fantastic from the moment I walked in the door until the second I left. All of the service was perfectly expedited by Laura Collier, one of the most brilliant and cool women I know. She made us all feel like we were in the most competent hands in the world, and I believe we were.
I loved my night. I loved being with people who either work in wine and food or who love people who work in wine and food.
On Sunday morning, I dropped Laura Maniec, fellow sommelier, off at the airport to get on a plane for Laguardia. From there, I drove back to Tarboro, not even 24 hours later. As I came in on Highway 64, the sun was almost completely shining in its full glory.
For the hour drive, I spent my time recollecting every moment of that precious evening.
I consider any night where I get to eat and drink well an incredible blessing. But when I think about a night where I get to give back to something that makes a difference in a child's life, I become humbled. Humbled to know people who really care and really want to share. To say I am grateful is an understatement.
Remind yourself everyday when you have an opportunity to make a difference, it is an opportunity to make your personal world a little better.
Twelve Roses Menu
Lima beans & Run-up Turnip Greens in Broth with Lemon and Soft Herb Pistou
Vivian Howard
Martinelli Chardonnay 2007 & Martinelli Zio Tony Ranch Pinot Noir 2006
Sunburst Farms Trout with Navarran Artichoke and Jamón Iberico
Alex Raij
Crocker & Starr Cabernet Franc 2011
Chilled, Shaved Ryals Pork Loin with Chili-Citrus Bagna Cauda, Onion and Broccoli Sprouts
Rebecca Wilcomb
Zeitgeist Cellars Cabernet Sauvignon 2010
Spice-Cured Moulard Duck with Hayman Sweet Potato, L'Hoste Kumquats, Four Leaf Farm Pea Greens
Andrea Reusing
Keplinger Sumo 2011
Two-Way Ribeye with Rutabaga Rratin, Creamed Bloomsdale Spinach, Red Pearls and Hedge Hogs
Ashley Christensen
Levy & McClellan Napa Valley Red 2009
Milk Chocolate and Butterscotch Pudding Cup, Sweet Cream, Appalachian Salt and Breadcrumb Shortbread
Lisa Donovan