Bragging on My Husband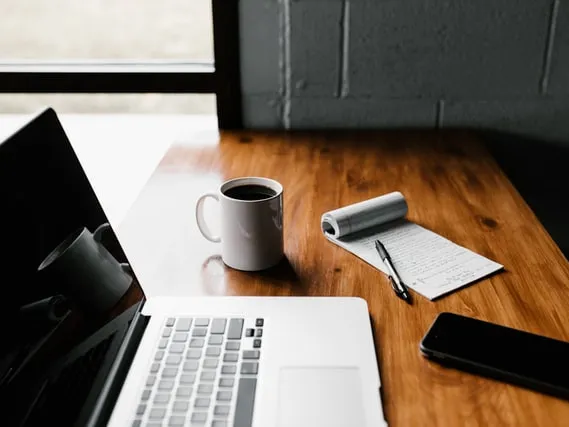 My husband loves to cook. He also loves to drink. More so than any other chef I have worked with, Stephen respects the relationship of wine paired with food.
When given a list of wines, he paces for hours trying to create the ultimate menu that will place the wines in the highest sphere possible.
He sincerely cares about the winemaker, the vineyard, the grape and the end product. He wants the wine to shine, and he isn't arrogant about making sure his food is the queen of the party. It is also crucial to note he has an amazing crew in the kitchen who are dedicated, talented and hard-working. Because of these people in our kitchen, the menu was wonderfully executed.
Last night's French wine dinner was a lively visit to France on Tarboro terroir. We were lead through the vineyards by one of the most knowledgeable wine people I know, Debra Lewis of Vintage 59 Imports. Her expertise and her passion made the evening memorable on many counts, and On the Square was fortunate to be able to have her in our dining room. The night is still present in my mind, and I wanted to share with you the menu and the pairings, and of course, the pictures.
So, I give you, my friends, a blog in photographs for those of you who would like to enjoy. Reception Château de Lavernette "Granit Blanc de Noirs," Beaujolais NV
Duet of North Carolina Goat Cheese
Semifreddo, Jalapeno Glaze, Crisp Purse, Arugula
Xavier Weisskopf "Le Rocher des Violettes" Montlouis Demi-Sec, Loire 2011
Domaine Merlin-Cherrier Sancerre, Loire 2012
Pan Seared Scottish Salmon
Oyster Mushroom Ragout, Fried French Horn Mushrooms, Beet Mashed Potatoes
Domaine Bachelet-Monnot Maranges 1er Cru "Fussiere," Burgundy 2011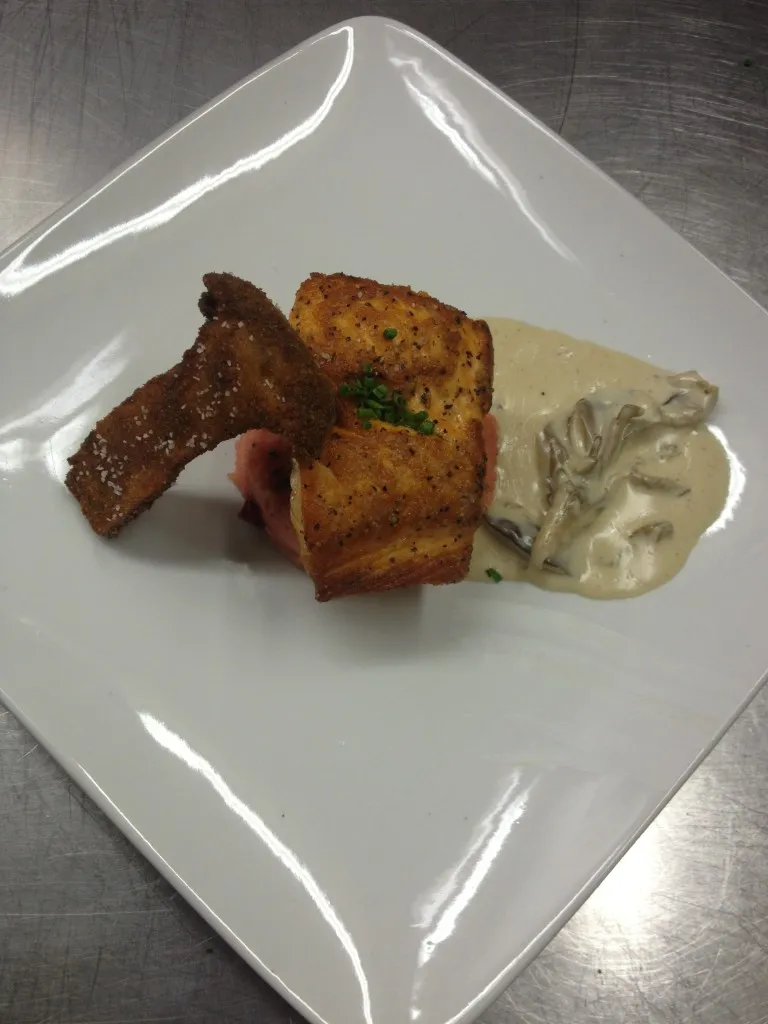 Braised Short Ribs
Duck Confit Risotto, Crispy Local Collards
Domaine de la Garrelière "le Rouge," Loire, 2011
Château Coupe Roses "Cuvee Vignals," Minervois 2011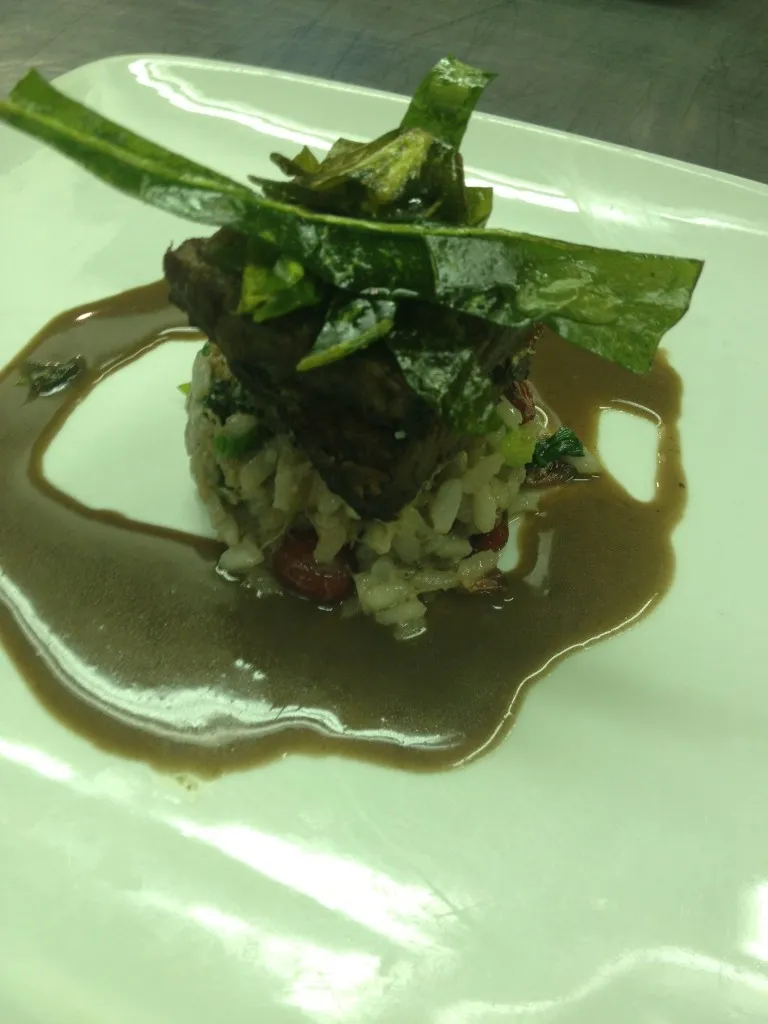 Chocolate Crepe
Lavendar Crème Anglaise, Blue Cheese Whipped Cream
Château Unang, Cotes de Ventoux 2009