A Year in Review–Part One of Two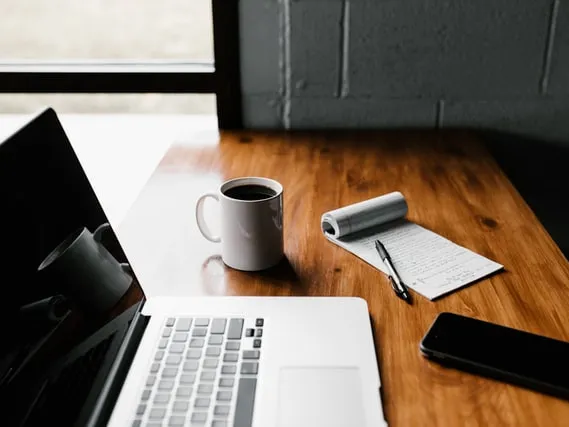 And the year ends the same way it began: with a bottle of delicious bubbly.
While on a chilly run the other morning, I decided to listen to a podcast about a review of 2014 from the standpoint of a couple of sommeliers. It was an extremely interesting podcast hosted by Geoff Kruth, Master Sommelier and Chief Operating Officer for the Guild of Sommeliers. He interviewed Matt Stamp, Master Sommelier and Stevie Stacionis, Certified Sommelier and owner of Bay Grape Wine Shop in Oakland, California. I am friendly with Matt and Geoff, but I have yet to meet Stevie. I will say, however, after listening to her thoughts on 2014, I am going to make it my mission to find her and maker her my best friend. I loved her philosophy on wine, in general and her very kind and humbling nature as the interview progressed. For anyone reading who may be in the Bay Area, I would definitely make it a priority to visit her wine shop. I think you'll be pleasantly pleased. To listen, visit http://www.guildsomm.com/TC/stay_current/podcasts/b/guild_podcasts/archive/2014/12/22/new-podcast-2014-year-in-review
But I digress. This podcast reviewing the trends and top stories of 2014 made me want to write one about the wine world of my life and what has transpired over the past 12 months. It has been a wild ride, and I have a wine for each month and moment of 2014.
Like I mentioned earlier, Champagne kicked off the new year in a big, rosy way. January 1st at On the Square arrives right at midnight, and it has been our belief that everyone who works at the restaurant enjoy a glass of bubbly the minute the clock strikes 12. On this evening almost 365 days ago, we popped a magnum of Billecart Salmon Brut Rose and poured until it was completely out (approximately 97 seconds). This is old school Champagne in my book, and enjoying it out of magnum is meant to be shared with those who are extremely special to you. In this case, Stephen and I are humbled each and every day by the love and support of those who work with us day in and day out. While our daytime crew was not there to celebrate, we were toasting them as well as those bubbles made smiley faces all over our tongues.
In February, I decided to download an app called Couch to 5K at the advice of one of my dear friends. In Tarboro, we have a 5K every Spring where all proceeds go to Tarboro Community Outreach Center, a men's homeless shelter in town and one of my favorite organizations run by one of my favorite people, Sister Mary Anne Czaja. It had been my experience in the past 7 years to walk the 5K, but I thought I would make it my goal to try to run it this past Spring. The Couch to 5K app was my training manual to get me ready. This was also right around the time our sommelier Rachel Whitehead started working the floor at the restaurant on a nightly basis. Part of her training was blind tasting in preparation for the Introductory portion of the Court of Master Sommelier exam. I loved getting wines together for her to smell, taste and assess. From the very basics like New Zealand Sauvignon Blanc to more difficult wines like Rioja Reserva, I found excitement again in re-learning through teaching. These wines were the Vickar's Choice 2012 from St. Clair Family Estate and La Rioja Alta "Vina Ardanza" 2004.
In March, our very dear friends Adam & Hailey Rose opened up their own restaurant in Chapel Hill. We have known Adam and Hailey since our days in New York, and both Stephen and I worked with Hailey at Windows on the World when she was an assistant cellar master and then the assistant dining room manager. They moved to North Carolina at our begging about eight years ago, and they have been such great sounding boards to us since the beginning of On the Square. Their success and hard work has almost felt like ours as we have been rooting for them since the concept was just an idea. We were allowed the privilege of going to the Black House at Straw Valley for their friends and family opening, and we enjoyed our best meal of 2014. I would like to also say I enjoyed one of the best Mondeuse I have ever drank. From Bugey and made by Peillot, the wine is spicy, and I mean SPY-SEEE. In fact, some of the guests at our table complained of the peppery spice, but not I, said the little red hen. I loved that peppery spice, and it was a reminder that life in restaurants is full of spiciness, one of the reasons I love what I do.
April began with a bang (literally), and not only did I run the 5K in Tarboro, but I enjoyed it so much I decided to run another one later in the month in Morehead City. Running did something to me that helped me relax and not think about all of the many tasks I needed to complete, and for 35-45 minutes, I was in a zone only focused on nature and breathing–two beautiful and necessary things. Speaking of beautiful and necessary, let's talk about still rose, one of my all-time favorite categories of wine. Alright, who am I kidding? I love almost all categories of wine. Domaine de Triennes in Provence has been near and dear to our hearts since working in the winery in Fall of 2002. Their rose is a little glass of heaven, and because I am a little obsessed with it, I ordered 15 cases for On the Square. Because of this, we were able to pour it by the glass for all of the Spring and much of the summer, and share the raspberries and lavender with all of the beautiful souls who came into the restaurant.
After a very satisfying April, On the Square reached new heights in its off-premise event department by catering a 425 person wedding. A daunting task that proved to be quite successful, we closed the restaurant on a Saturday evening (a first for everything) and cooked, served and cleaned for a grand wedding reception. Big feats deserve big wines, and our big wine for May was the Quintarelli Rosso di Bepi 2002. Made in the Veneto in years where the fruit isn't as wonderful, the Rosso di Bepi was a first for me, and I equate it to the Seinfeld episode of Jerry telling Elaine she doesn't want to sit in first class because she will never want to sit in coach again. The Rosso di Bepi was sinfully delicious, and the 10 bottles we received have now waned to 2 or 3.
Cynthia and Stephen finished the 4th grade and 1st grade respectively in June, and to say I was emotional is the understatement of the year. This was our final goodbye to Princeville Elementary after five wonderful years, and while excited about going to Tarboro's new global school, it was a sad time for our family to say farewell to a school that had been such a driving force in our family. I am forever grateful to the staff and the students for the love, education and encouragement they offered both of my children. It was also in June where Bordeaux Fine & Rare opened their warehouse to the trade to taste wines in their portfolio. Just in time for the final Summer of Riesling, we tasted and bought the Archangel Riesling from Central Otago, New Zealand. Infinitely gorgeous, this unctious, floral white made our farewells seem more romantic than tragic.
Maybe this is a little too much TMI, but in July, I didn't drink for an entire week. Not having done something like this since I was pregnant (and even then I enjoyed a glass), I signed a pledge to not imbibe while chaperoning a group of teenagers at Montreat in the mountains of North Carolina. From Sunday to Saturday, I stayed dry without getting the shakes. When I returned, I enjoyed a glass of Domaine Servin Chablis 1er Cru Butteaux, one of the yummiest Chardonnays I drank the entire year. It was a perfect white to say you done good honey, now go back to your regular scheduled programmin'.
To be continued…..